Hebei Xugong Kunpeng Wuxi Branch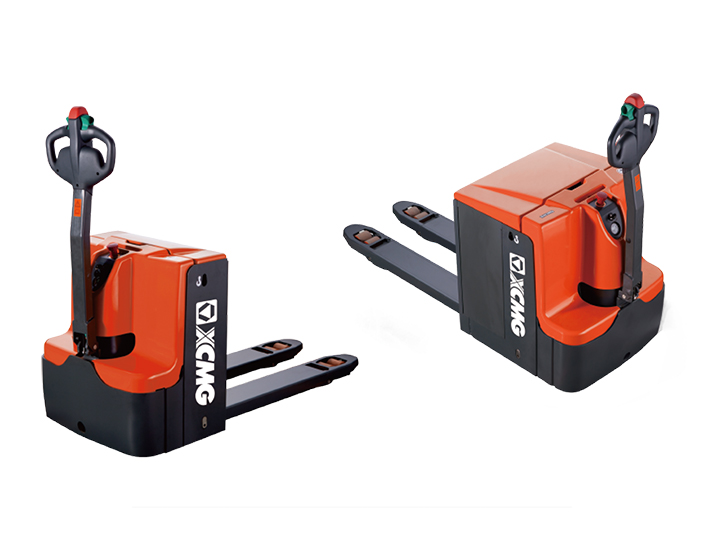 XCC-PW20

consultation
For specific preferential policies, please call 15351685709
Walking Pallet Truck One XCC-PW20
Product Features
The powerful imported maintenance-free AC motor, coupled with the imported gearbox, brakes and driving wheels, make the performance of the whole vehicle effective and reliable, and reduce the running cost. Whether accelerating smoothly or rapidly, the AC drive system can show the most vivid and vivid.
The design of the long handle allows the operator to maintain a certain safe distance from the vehicle body while working effectively, and has a smaller operating force than the short handle.
The IP54 protection level of the controller can effectively resist dust and splashing water droplets, and the vertical AC drive motor and braking system will not be affected in harsh working environments.
The optional side-pull battery can be quickly replaced by a trailer, so that the operator can operate the vehicle in multiple shifts.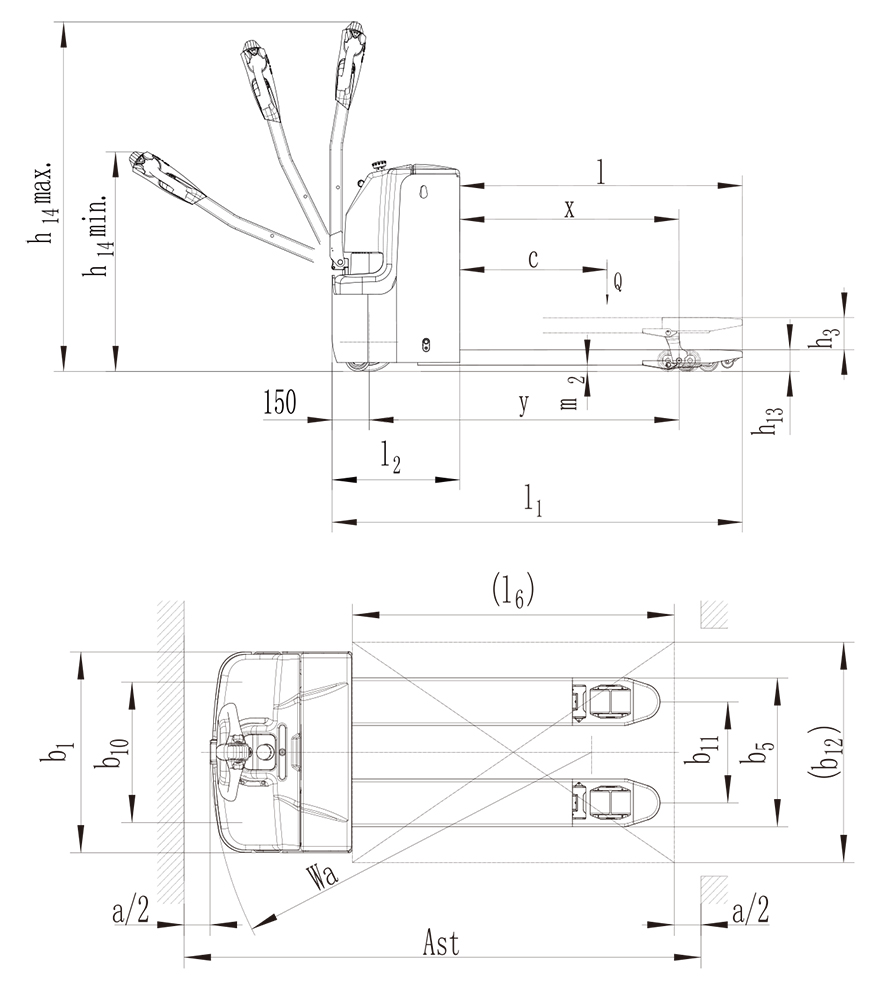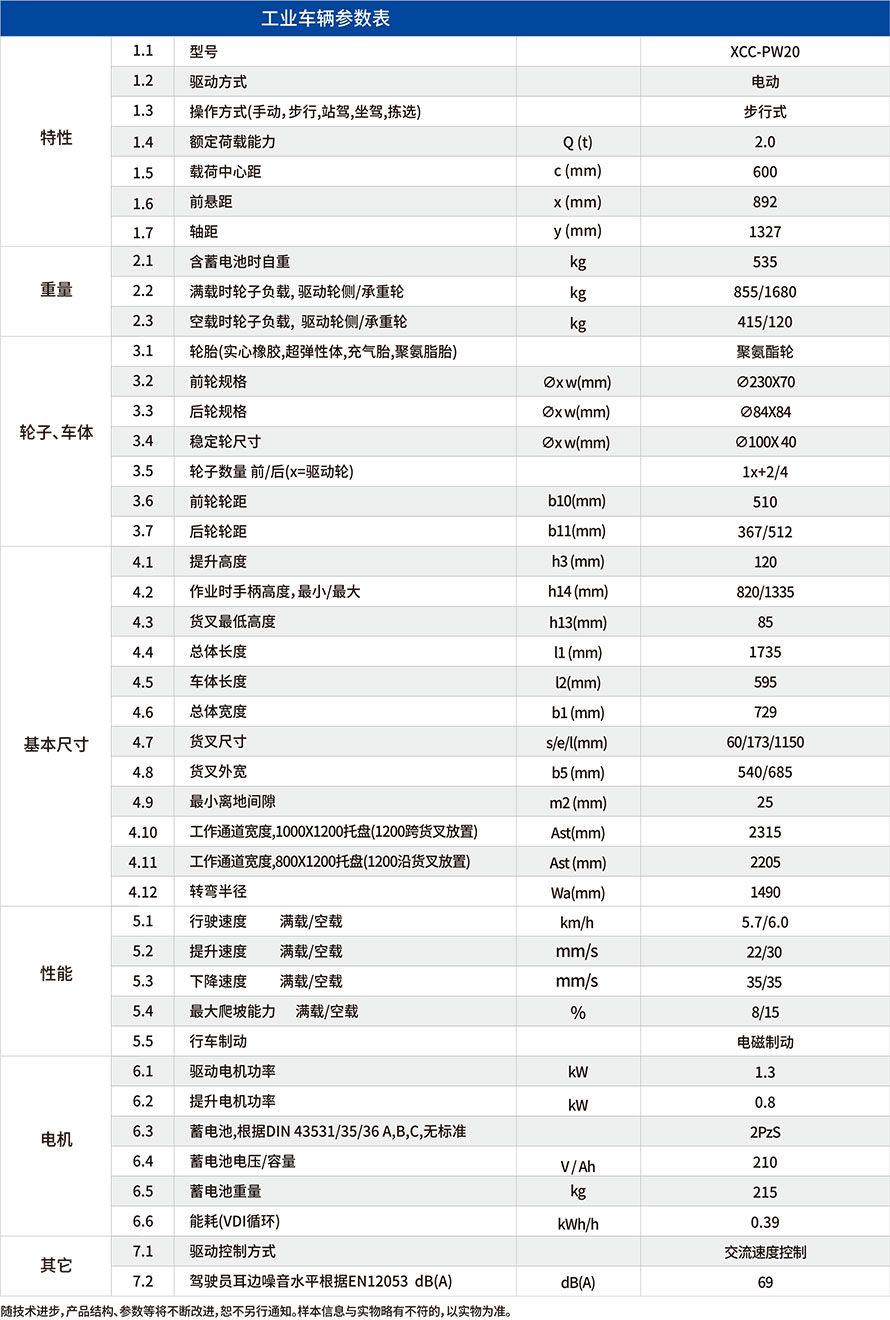 Copy right © 2020 Hebei Xugong Kunpeng Engineering Machinery Co., Ltd. Wuxi Branch