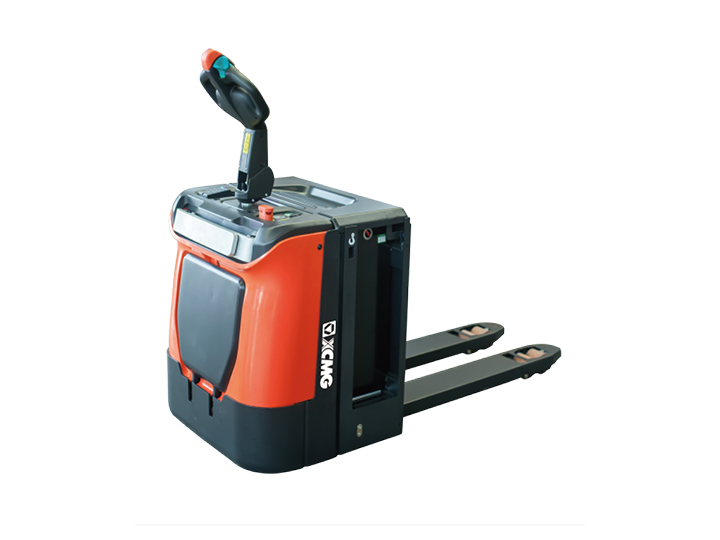 XCC-P20/P25

consultation
For specific preferential policies, please call 15351685709
Stand-on pallet truck one XCC-P20/P25
Product Features
The whole series is equipped with imported AC drive motor, gearbox and electromagnetic controller, and the vehicle speed can be up to 8km/h.
The integrated pedal and protective arm and the new internal structure of the car body shorten the length of the truck and achieve the smallest turning radius in the industry. The pedals of the floating structure make operation comfortable.
The ergonomic control handle, through a reliable control system and non-contact lifting and lowering rocker switch settings, improves the comfort of operation and greatly extends the service life of the handle.
Optional password lock, you can manually enter the password, and also support swiping to start, which greatly simplifies the authorization operation process and meets the needs of multiple people. The optional built-in charger simplifies the charging work for low-intensity working conditions.
The optional side-pull battery can be quickly replaced by a trailer, so that the operator can operate the vehicle in multiple shifts.