Hebei Xugong Kunpeng Wuxi Branch
XCS-PW15

consultation
For specific preferential policies, please call 15351685709
Walking pallet stacker one XCS-PW15 (economical version)
Product Features
XCS-PW15 pallet stacker is an economical long handle stacker with a rated load of 1.5 tons and a lifting height of 1600-3600mm. ever-increasing demand.
This forklift is flexible, economical and practical, and can fully meet customer requirements. The structure is compact and the turning radius is smaller than that of conventional vehicles, which is suitable for the operation of warehouses with small stacking passages.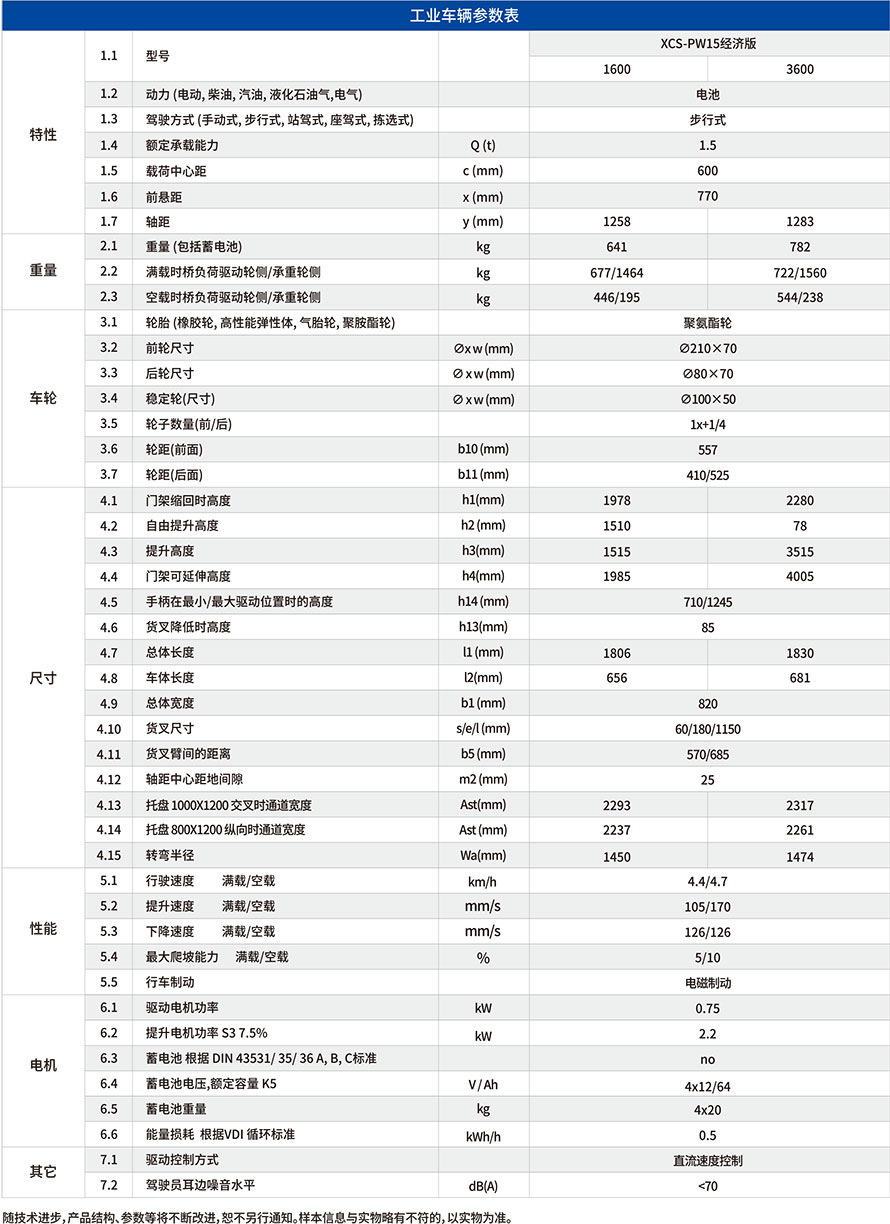 Copy right © 2020 Hebei Xugong Kunpeng Engineering Machinery Co., Ltd. Wuxi Branch